― Working together since 2018
Organic, Pure and Raw Vegetable Juice delivered at your door
Sapje produces organic vegetable juices in a traditional way and went from a small home business to one of the fastest growing healthy juice distributors in Holland.
Company Profile
Sap.je is a healthy organic food company. All ingredients are 100% organic, seasonal and largely sourced from local suppliers. Every day they make delicious and, above all, healthy juices, from no fewer than 100 different ingredients.
We were lucky enough to follow Sap.je from the very beginning when they started selling their homemade juices on their very modest website. Since then they have become a major player in the industry with their products featured on the biggest supermarkets and shops across the Netherlands, Belgium and Germany.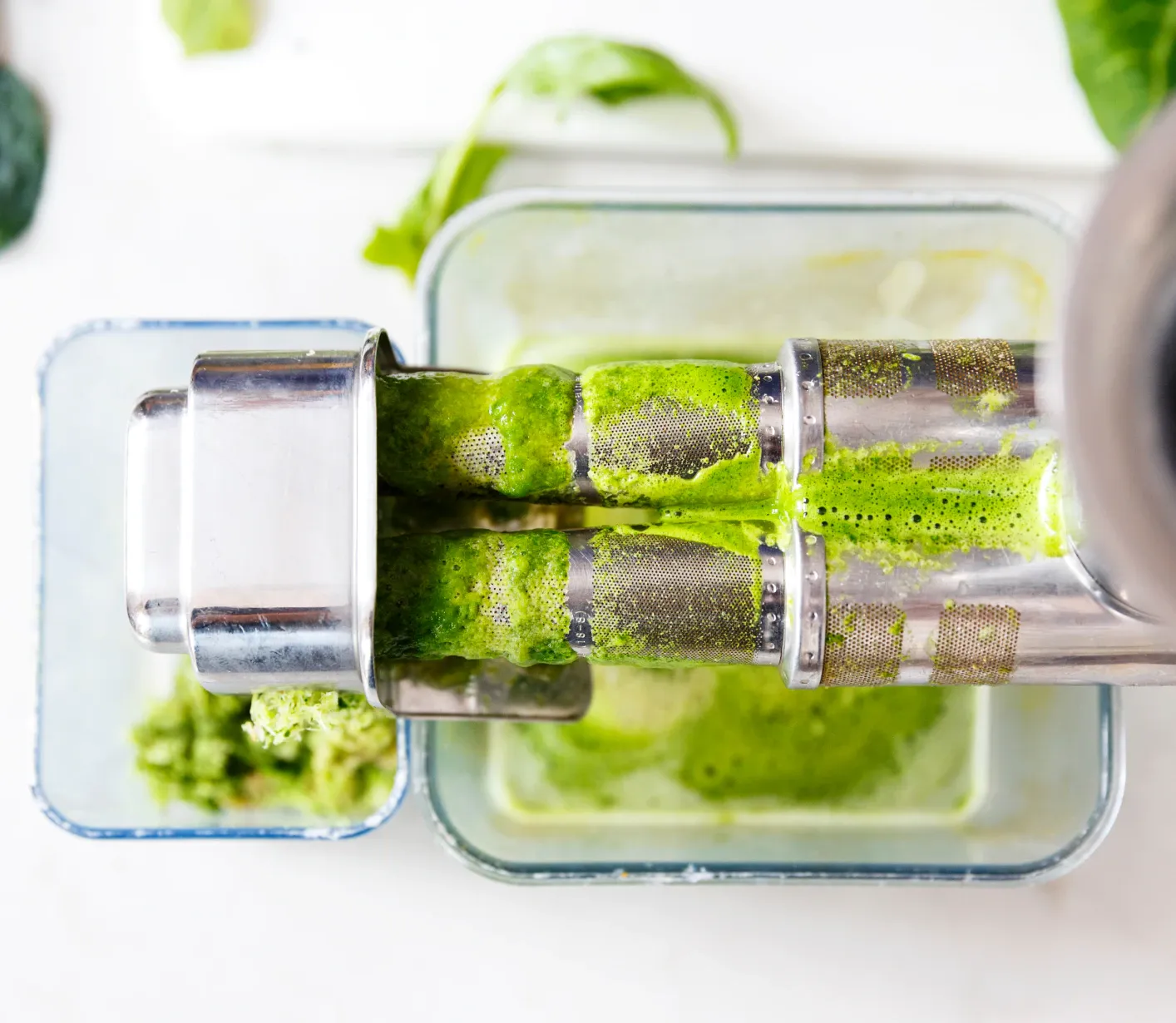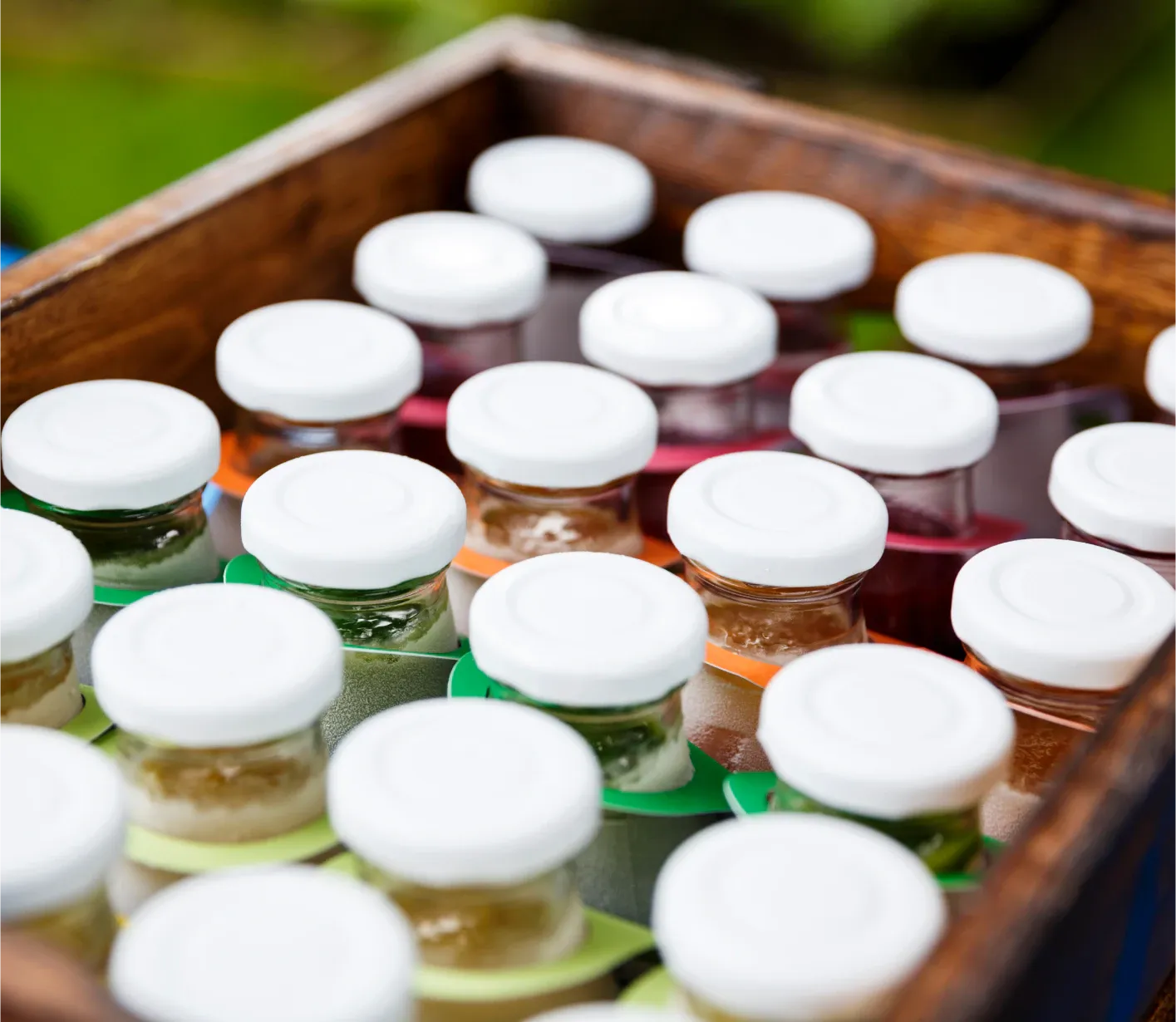 The Challenge
When we started our collaboration with Sap.je, they had reached a point where their business could no longer be supported by the simple woocommerce shop they had and the business plans they had moving forward. This meant that having someone to manage, configure and install wordpress plugins would no longer be a viable solution and they would instead need a partner with the necessary technical skills to review the shop's UX and come up with technical solutions to support their growing business.
For Singular this created a conundrum as we did have the programming skills but lacked wordpress/woocommerce experience.
As the business kept growing, so did the shop. Performance became a focus as well as maintainability and scaling. An affiliate network was needed to bring more prospective clients into the shop. SEO experts were brought in who needed to have tools in place in order to improve Sap.je's search results. Recurring payments were needed.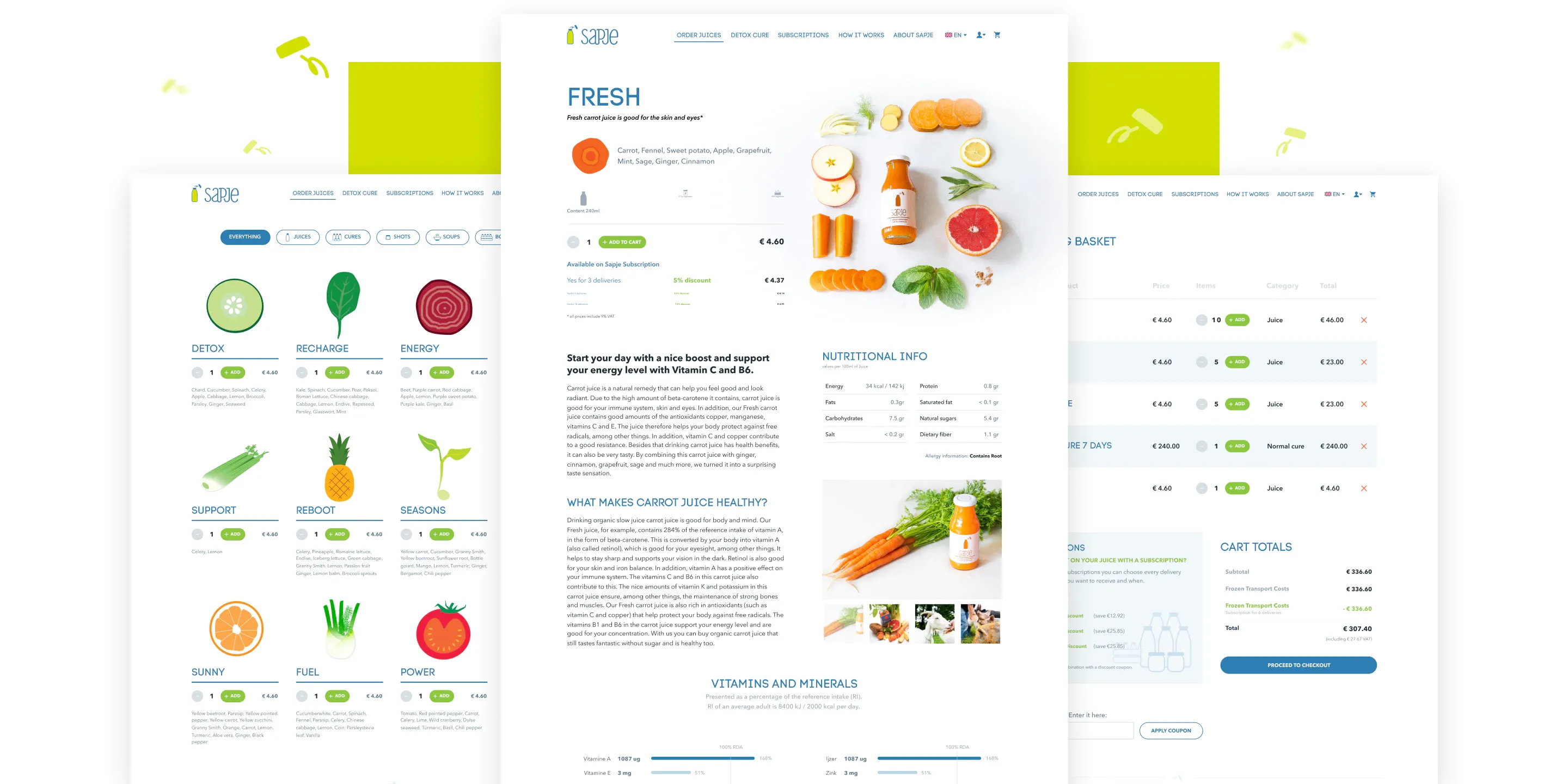 The Solution
At first we needed to familiarise ourselves with the existing shop along with wordpress and woocommerce.
The first few tasks required us to bring some order to the existing shop and prepare it for upcoming extensions. We decided on developing our own theme and overriding woocommerce defaults in such a way so that we would not be vulnerable to failures when upgrading it.
Having set up our base we were able to focus on each of our main challenges: we added a custom recurring payments solutions which boosted Sap.je's revenues, we set up tooling so that the SEO experts could properly perform their tasks and added support for affiliate marketing so that bloggers and other content creators could direct customers to Sap.je and clearly see how many users they had sent and get paid for it according to customizable rates. Email messaging was set up to improve customer retention in a way that allowed sap.je to write its own emails and regularly communicate with customers in an automated fashion. New product categories were added. On the performance front, extensive improvements were added through multiple caching layers, css and js bundle optimizations and custom changes which allowed us to bypass the shop's increasing complexity so that its speed would be maximised, the result of which was a significant improvement in Sap.je's search ranking.
Clear and open communication allowed Sap.je to extract the most of its initial setup without the need to rebuild its shop while putting it in a position where it will be able to scale along with its business and customers.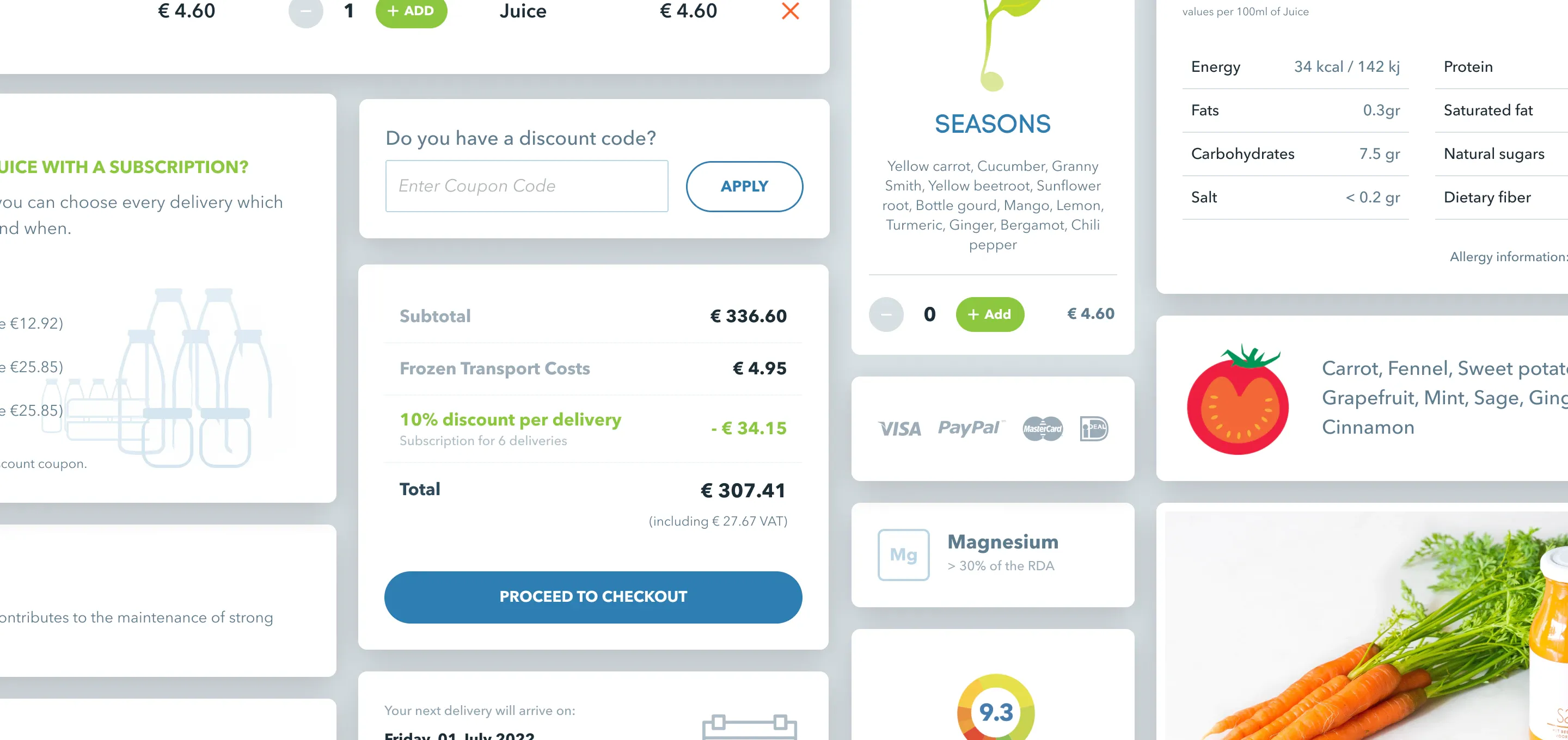 The Results
For the duration of our partnership, Sap.je has made a significant effort to innovate not only on their product offerings but also on the experience they offer to their users. As a result Sap.je has continuously grown not only in revenue but also in customer loyalty.

Tech Stack
Sap.je was built on top of Wordpress and Woocommerce, running on an Apache server and using a MySQL database and more recently Redis for object cache. All custom developments used php and javascript.
Summary
This partnership started shrouded in doubt and uncertainty. Was Sap.je using the right platform? Would Singular be able to surpass its limitations and a tight budget and contribute to Sap.je's growth? Clear and honest communication built up a strong relationship which allowed both Sap.je and Singular to face the challenges that arose and will arise as Sap.je's business grows.