― Working together since 2019
Designing an Intuitive and User-Friendly App for Cyclists on the Go
Portugal Bike Tours' mobile app aims to promote tourism by streamlining the cyclist's experience, offering an intuitive and user-friendly app for a stress-free cycling holiday.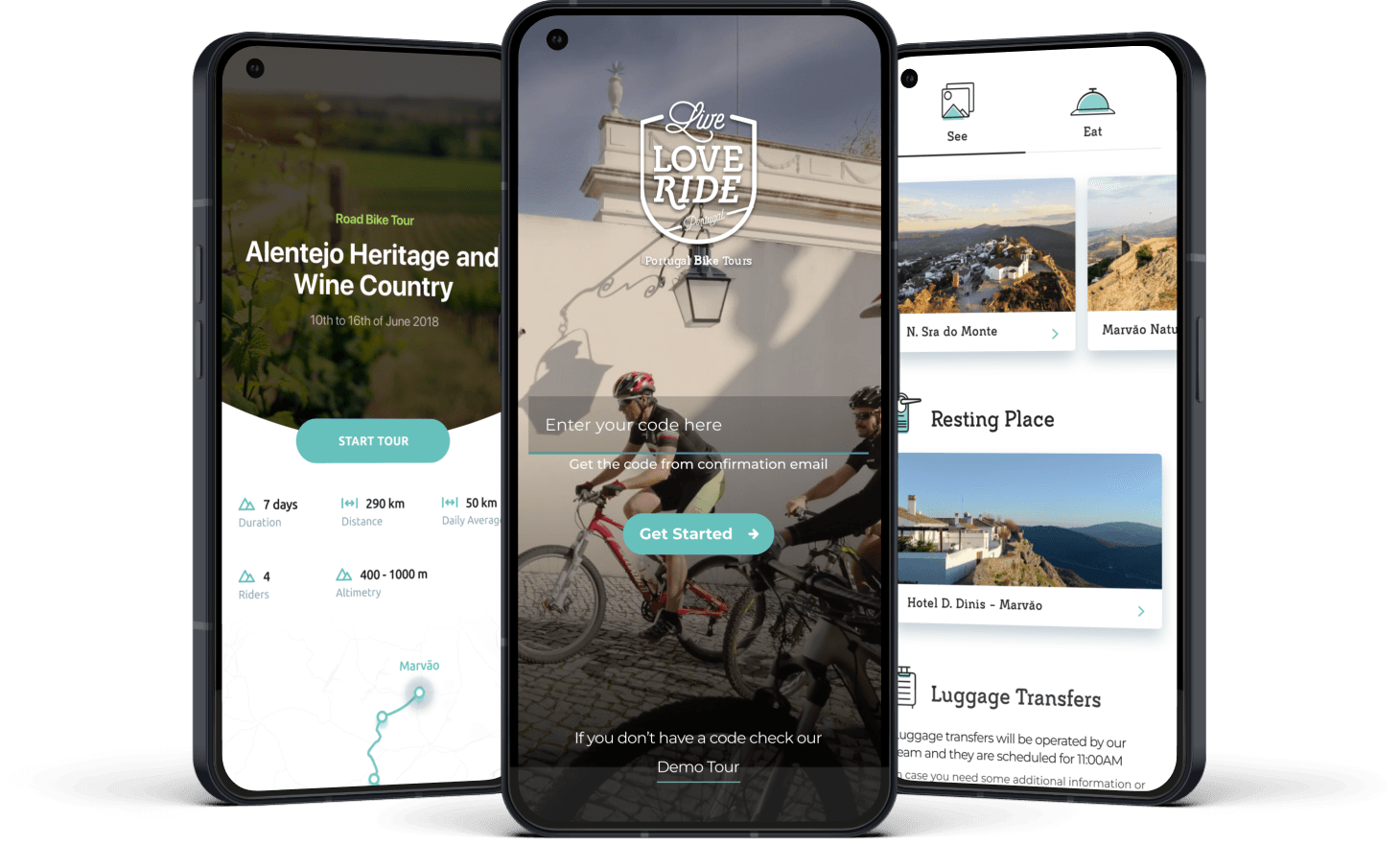 Company Profile
Portugal Bike Tours offers an unforgettable cycling experience in Portugal. Their tours take you through the beautiful landscapes of Portugal, from the rolling hills of the Alentejo to the rugged coastline of the Algarve. With a range of different tours and itineraries to choose from, Portugal Bike Tours caters to all levels of cyclist, from beginners to experienced riders.
Their attention to detail is what sets them apart from other tour operators. In addition to providing high-quality bikes, helmets, and other necessary equipment, they also offer accommodation in charming and authentic Portuguese hotels, providing a unique and immersive experience. Their experienced guides are passionate about the countryside and will take you off the beaten path to explore the hidden gems of Portugal.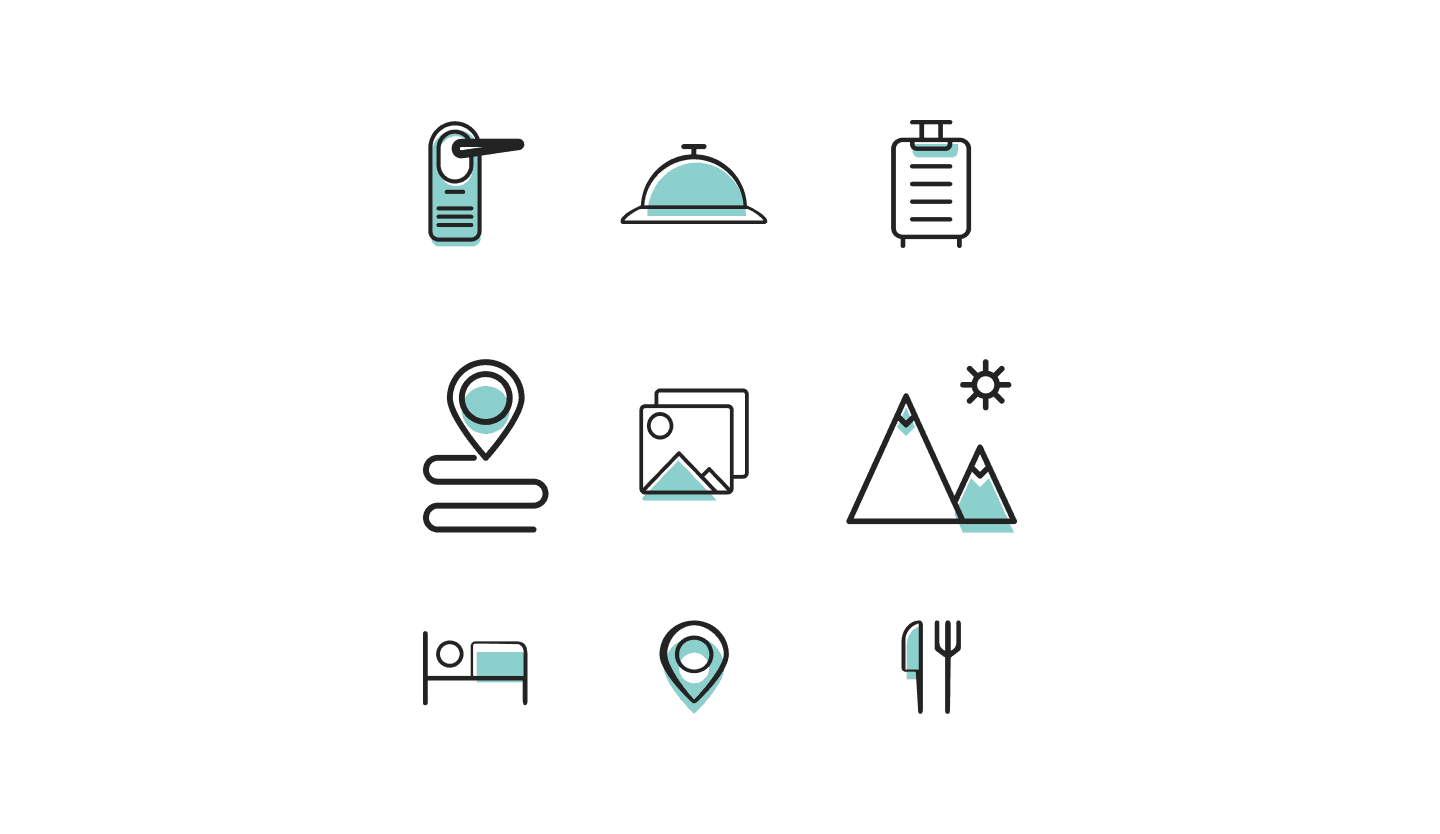 The Challenge
Designing a mobile app for Portugal Bike Tours presented several challenges. Mosca Digital, a long-time partner of Singular, approached us to create an app that would allow customers to book tours, view itineraries, and access important information about their trip. However, designing an app for cyclists on a tour presented several design challenges.
One of the main challenges was to create an intuitive and user-friendly interface that would work well for users on the move. We had to ensure that the app was easy to navigate and that users could quickly find the information they needed, such as maps, directions, and recommendations for places to eat and stay. We knew that presenting information clearly, especially on routes that were away from main roads and landmarks, was a top priority.
Another challenge was to ensure that users could easily access the app and its features even when they were offline. We had to make sure that users could download the routes in other formats to be used on other devices such as GPS devices. This was important as it allowed users to access the routes even when they did not have an internet connection.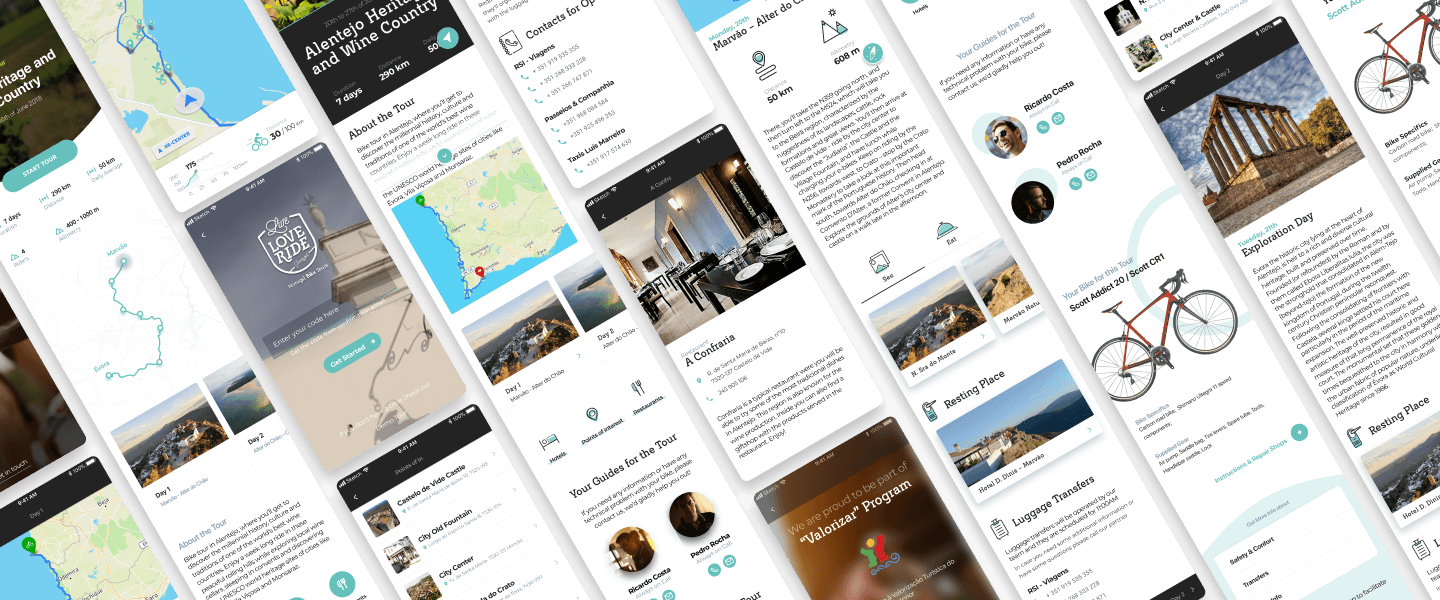 The Solution
To create an intuitive and user-friendly interface, we organised tours by region, providing insights into the main attractions of each area. This allowed users to easily browse and select the tours that suited their interests and experience level. To convey the natural beauty of each itinerary, we used striking photos that provided a visual representation of the landscapes and sights along the way.
We also included features to assist users in case of an emergency or urgent situation. Quick contact details for the Portugal Bike Tours team were included, as well as repair shops. To provide users with all the necessary information, we included details about the gear provided, such as high-quality bikes, helmets, and other necessary equipment. This information helped users to plan and prepare for their trip more effectively.
To ensure that users could easily navigate the app and find the information they needed, we used a simple and clean design. We made sure that the app was easy to use and that users could quickly find the information they needed. We also included a search function that allowed users to search for specific information, such as places to eat or stay.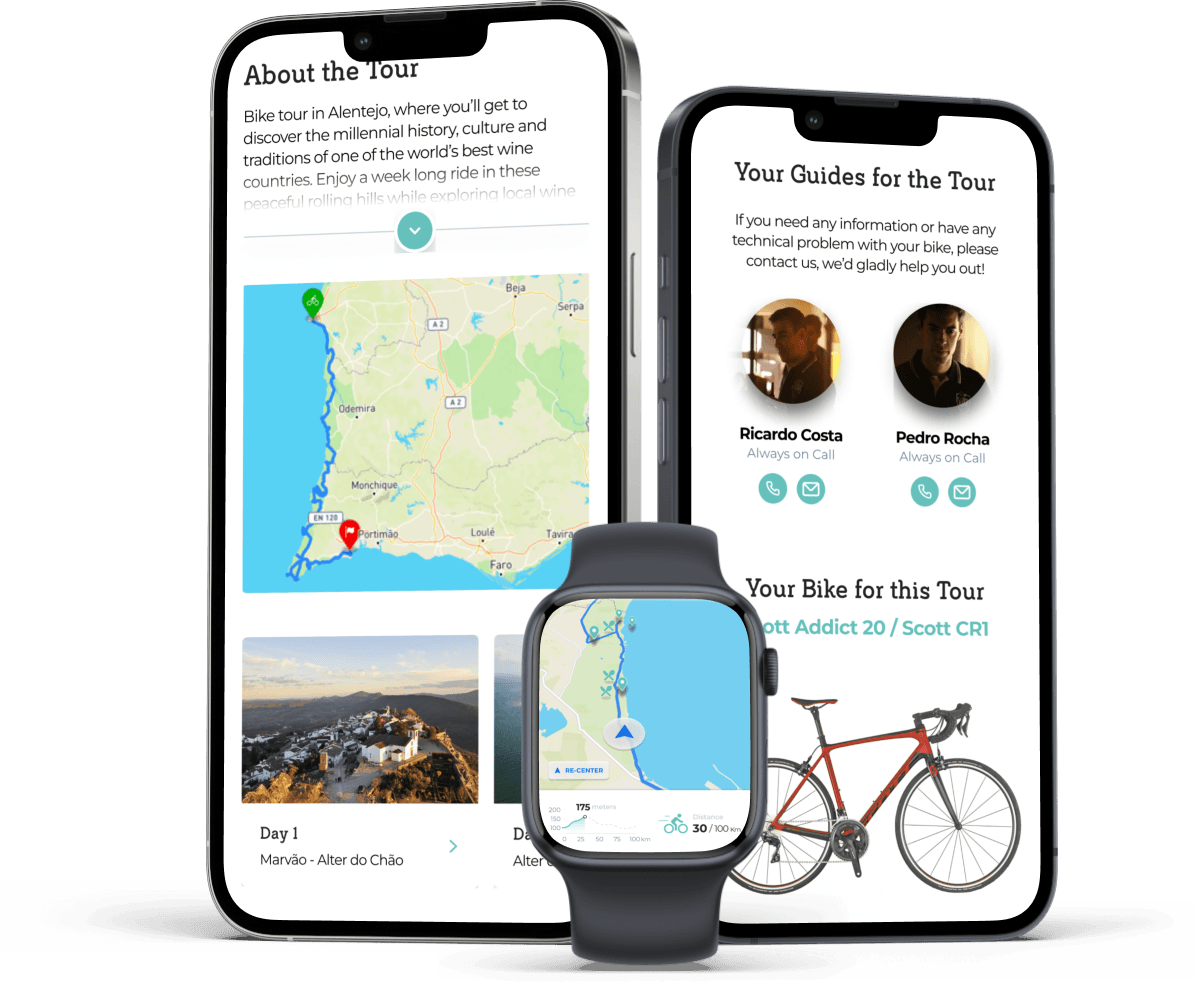 Conclusion
Overall, our design solutions aimed to make the app easy to use and navigate, while providing users with all the important information they needed for an enjoyable and stress-free cycling holiday. Our client was pleased with the outcome, and we are proud to have contributed to the success of the project. The app has helped to streamline the trip-planning process for cyclists travelling in Portugal, making it easier for them to book tours, access relevant information, and enjoy their cycling holiday.