― Working together since 2016
Combining rigorous data analysis, storytelling and design into a unique user experience
Born from an extensive study conducted by the renowned Francisco Manuel dos Santos Foundation, this project provides unique insights about the decline of the birth rate in Portugal in a simple and engaging format.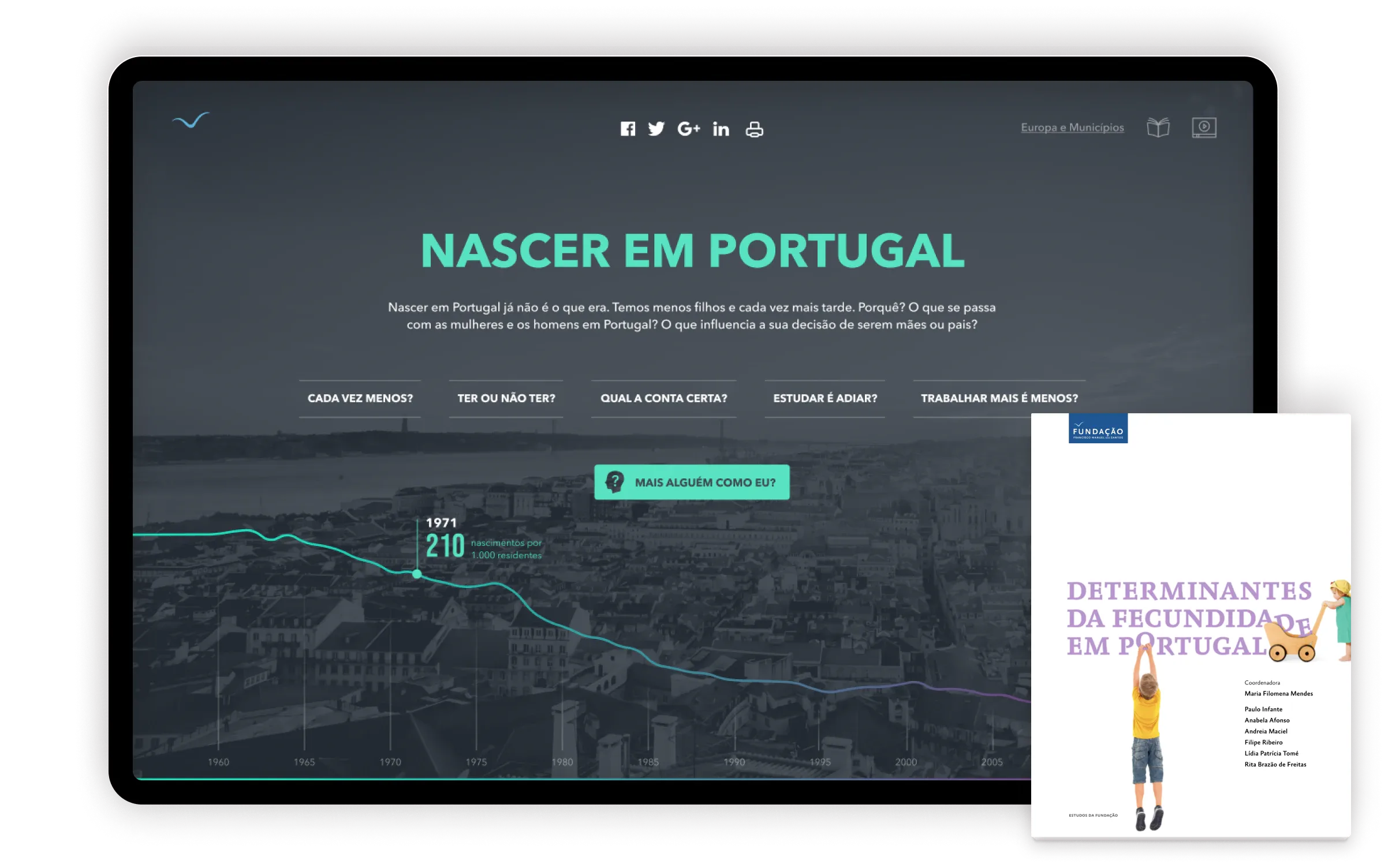 Company Profile
Founded in 2009, the Francisco Manuel dos Santos Foundation (FFMS) is a non-governmental organization whose mission is to investigate, study and shed light on social issues in Portugal. Their main goal is to reinforce civil rights, contribute to a more informed society and empower citizens by providing free and objective information. In 2009 FFMS created PorData, one of the biggest independent statistical databases with close collaborations with over 70 official entities.
FFMS frequently publishes books and studies, organises debates with experts and broadcasts content about several relevant topics, such as economy, politics, education and justice.
The Opportunity
Every month, FFMS invites subject matter experts to conduct extensive studies over a set of relevant topics. One of those studies focused on fertility and fecundity. A comprehensive 428 pages long study that analysed key factors and potential consequences for the lower than average birth rate in Portugal. Concerned about the length of this extensive study and truthful to their mission, FFMS challenged Singular to find new ways to effectively broadcast its findings in order to reach as many people as possible in an interactive and engaging manner.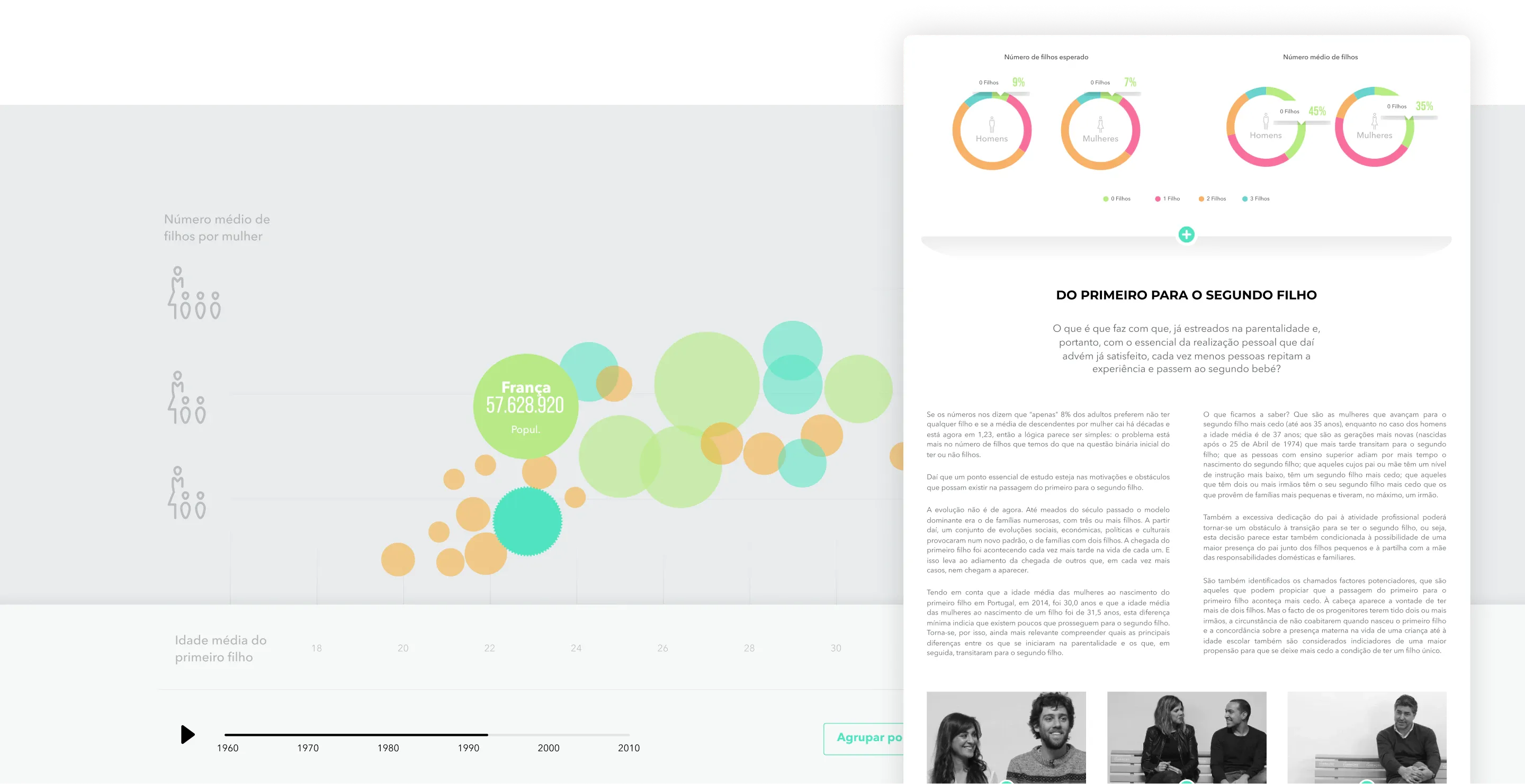 The Approach
In order to properly distil the study into an engaging website we partnered with TrueStories, a local company that specialises in storytelling. Working together with both subject matter and storytelling experts we managed to identify takeaways from the study and relevant data indicators to be highlighted, outline how the information should be structured and ultimately transform it into a compelling story. We then started to brainstorm about how we could visualise the data in an easy-to-read way that would make sense with the story that we wanted to tell. The result was a combination between an enticing and relatable story and video interviews packed with charts and infographics.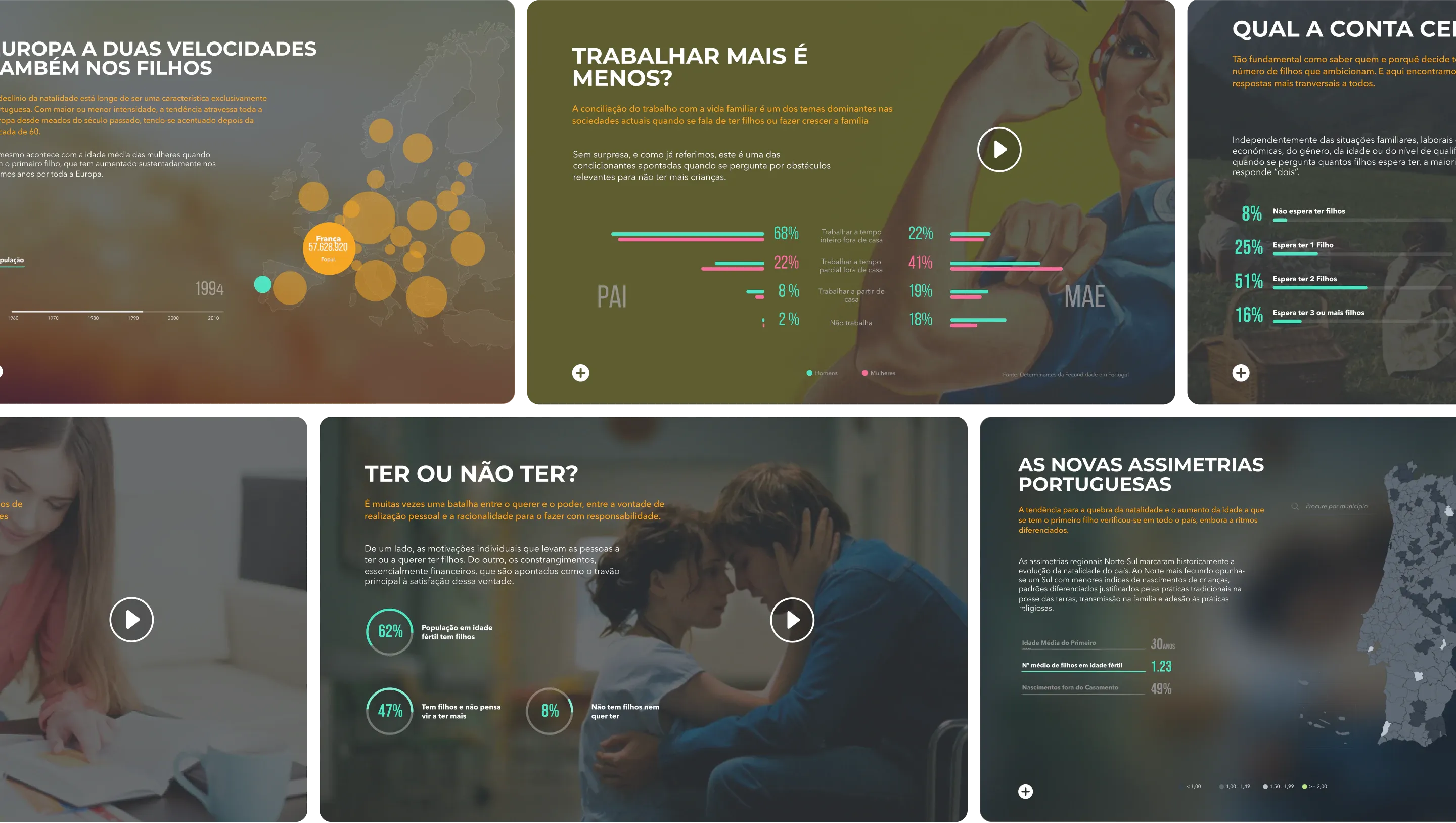 The Solution
Close collaboration with all the stakeholders resulted in a shared vision over how the product should look and feel. This clear common vision allowed us to move very quickly by simultaneously producing both content and design.
To provide more flexibility to the content team we designed a set of reusable and fluid components that could be used for different types of content such as text, image galleries, video, quotes and much more. Additionally we transformed all lengthy data tables into visually appealing charts and interactive infographics. Section headers with contextual summaries and other blocks were designed with the ability to be independently shared on social media, allowing the visitor to share only a part of the content, while simultaneously sparking the curiosity of others and enticing them to visit and explore the entire project.
With engagement in mind each section featured video interviews of both specialists and "regular" people and an interactive quiz was developed in which visitors could find famous people who shared a similar fertility profile based on their age, gender, and number of children.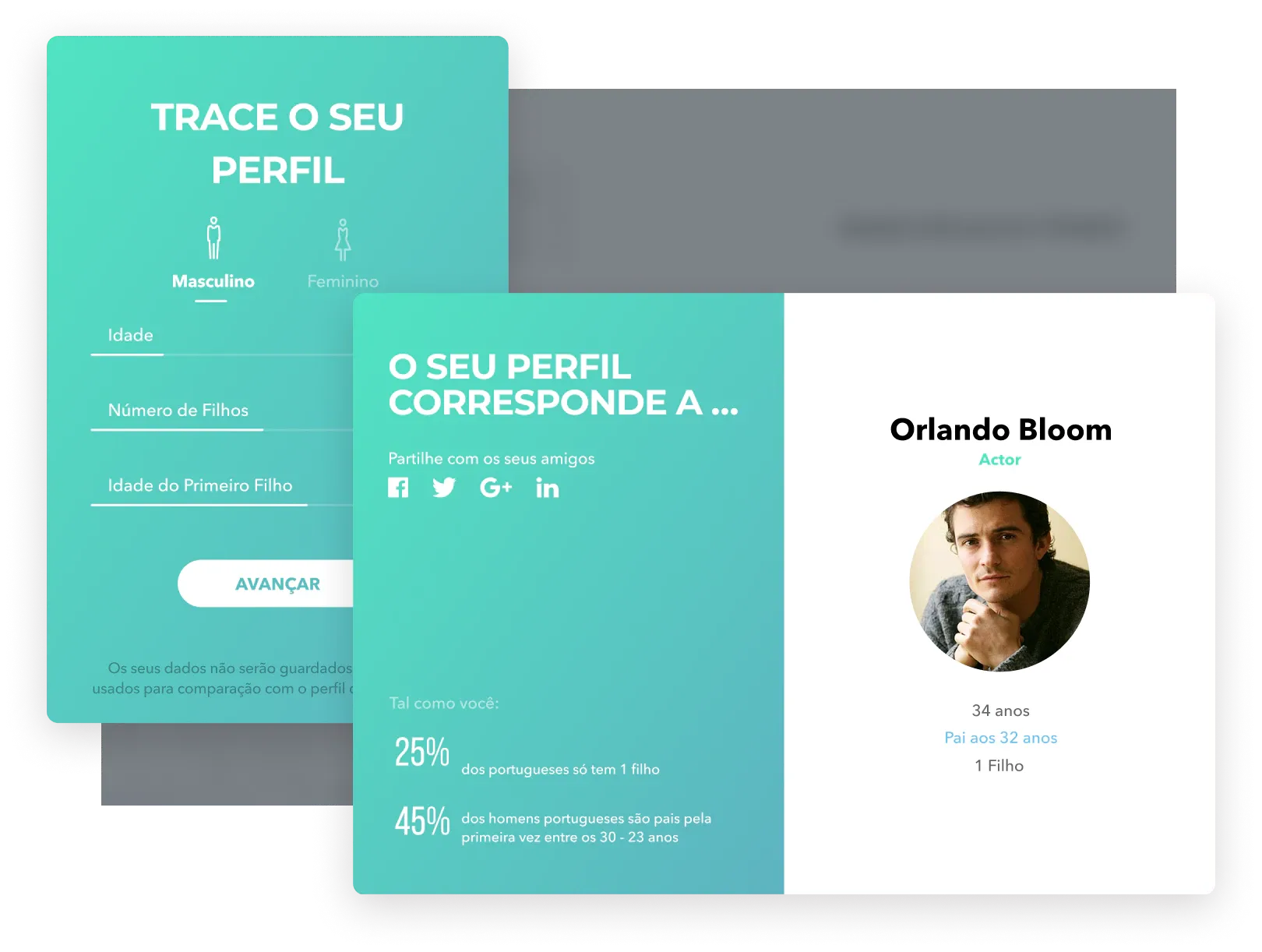 Summary
Despite days of reading studies and specialised support materials this was a fun and particularly important project for Singular. Not only because it was the first-of-its-kind ever developed by FFMS but also because it was the first project that our company ever worked on. Soon after its launch, a short TV series based on the project was produced, and even today, many years later, it is still used as a reference for projects that followed.